Every summer here on Nantucket, there is a special focus on design in August. The ever-popular Nantucket by Design 2020 is celebrating its fifth year as the premier summer fundraiser for the Nantucket Historical Association become virtual! As always, the island's unique influence on American design will be celebrated with exciting lectures, an online antique show, panel discussions, house tours, and a virtual dance party! As an added benefit of making health and safety our priority, we look forward to welcoming visitors from all over the world to experience this special event from the comfort of their own home!
It is an honor for me to be the chairman of this year's Designer Luncheon with the keynote speaker Alessandra Branca, who will present her Zoom talk live from here on the island. Alessandra's deep knowledge of design history and a love of craftsmanship, color and pattern shape her characteristic mix of old-world elegance and relaxed, modern living. This leads to their newest venture, their fabulous new home living collection, Casa Branca! I followed Alessandra's career for years from her apartment in the Hearst Designer Visions Showcase for ELLE DECOR below.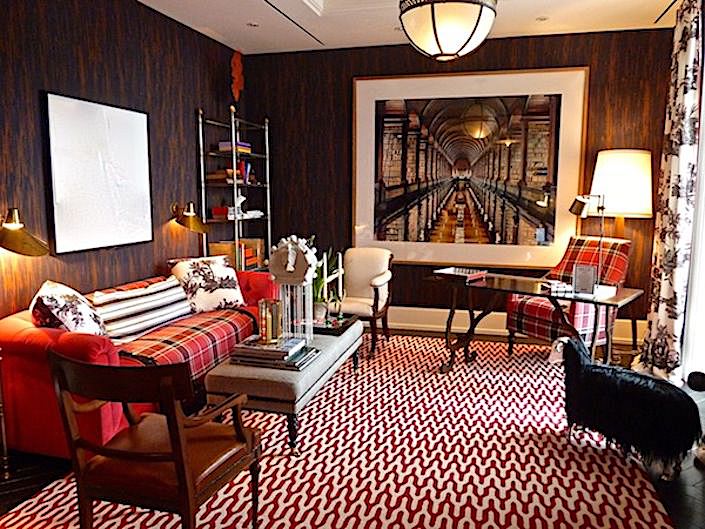 to her lovely Kips Bay bedroom from a few years ago,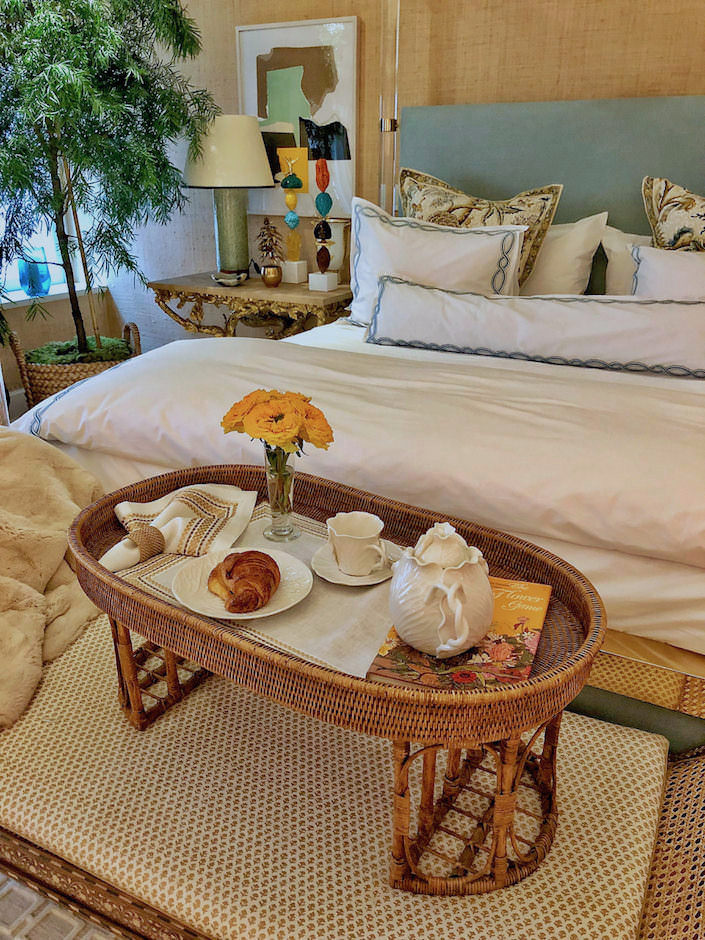 to their fantastic Dining by Design table for Benjamin Moore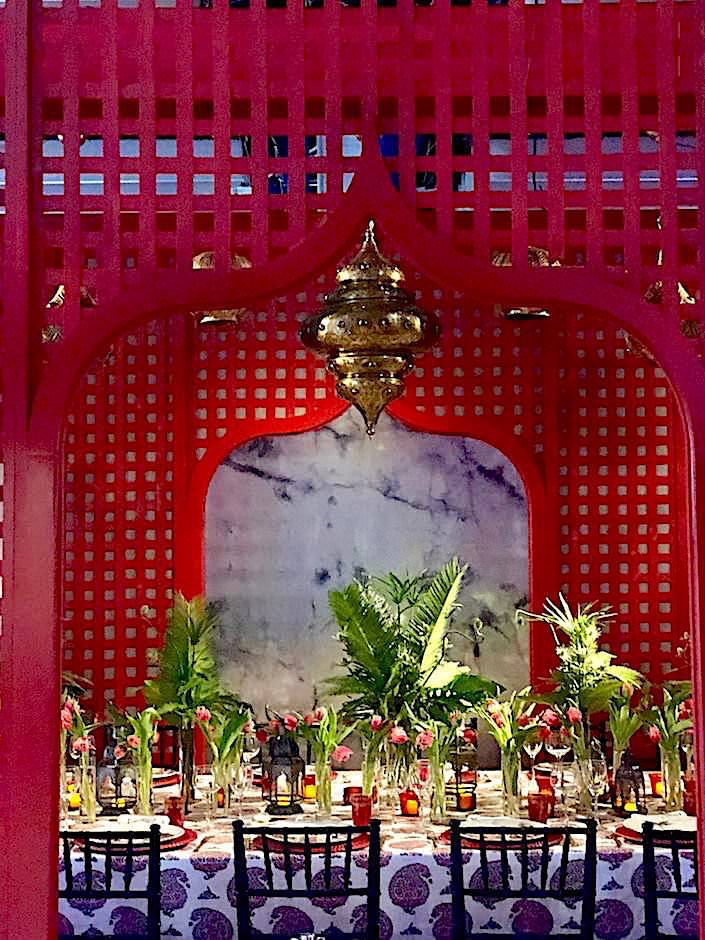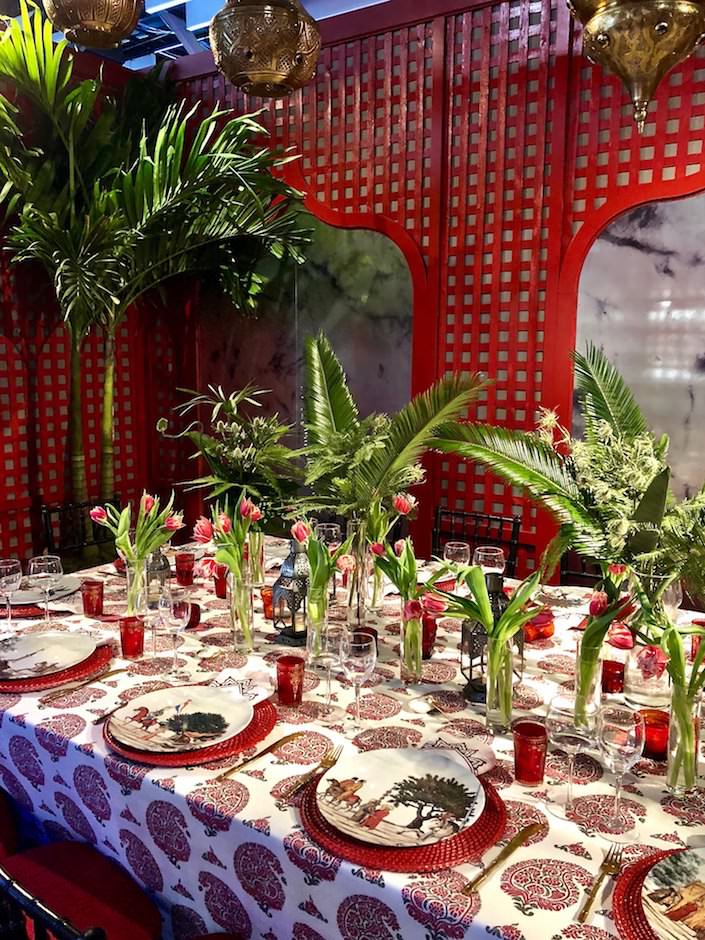 on her lovely job at Windsor, the Florida shared flat / club, where she reinterpreted the Village Suites, a collection of individually decorated guest rooms, below.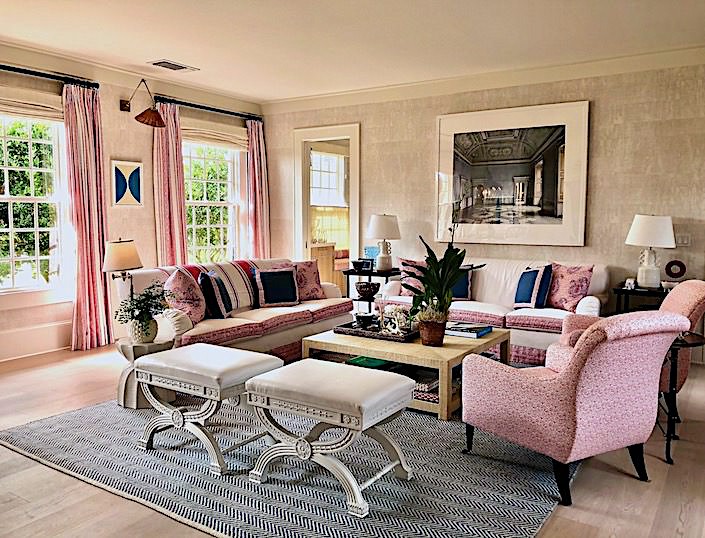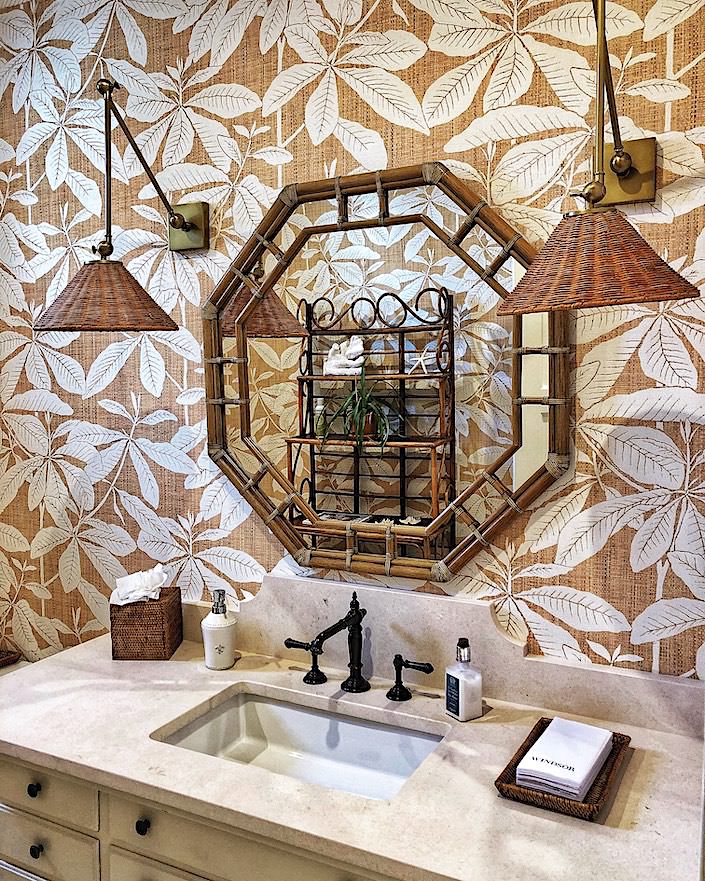 I know you will love to see and hear more about their design ethos and thoughts on design as Sanctuary, this year's theme. Featured design friends you will have the opportunity to see include Meg Braff, Young Huh, and Richard Keith Langham, who will join us for the design panel, hosted by Veranda Magazine Editor-in-Chief Steele Marcoux, Alex Papachristidis, who will speak for the opening night of the Nantucket Summer Antiques Show (a booth from last year's show below) and Ellen Fisher, Vice President for Academic Affairs and Dean of the New York School of Interior Design, who will present a special seminar on the history of design on Nantucket in the 20th Century.
All photos except first by Stacey Bewkes for Quintessence
There's so much more to enjoy during our virtual event from July 30th to August 1st. Please visit the NHA website to learn more and to purchase full access tickets that include all of the events in this exciting series! I hope to see many of you longtime readers here in the US and around the world who I know will love taking a virtual trip to this very special island and help support one of the island's most important and valuable institutions! Look forward to your visit!