THE BEAUTY CLOSET QUESTIONNAIRE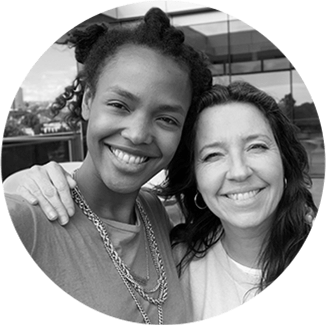 Goop Beauty Editors Jean Godfrey-June and Megan O'Neill love to ask and answer questions. In their podcast The Beauty Closet they do both. To familiarize you with the guests each week, we created a beauty (and life) questionnaire.
THIS WEEK WE ARE TALKING TO:
Shrankhla Holecek, Founder and CEO of UMA Skin Care
UMA founder Shrankhla Holecek manages to make practices based on Ayurveda – the ancient Indian medical system – both simple and accessible. Her casual mix of glamor and down to earth couldn't be more charming, even as she gives us tips on how to use umbilical oil (!) In the latest episode of The Beauty Closet.
"Put simply, Ayurveda is a guide on how to best live your life," Holecek says. "It takes care of your body, your mental well-being, and your relationships. It makes sure that emotions are released from your body so that they don't build up as toxicity. and [it's] eat seasonally to best serve your body. "Holecek, who lives in LA but grew up in Mumbai, comes from a family who worked as pharmacists for kings in India from the 12th century. "Since then we have been running an organic farm on which Ayurvedic herbs and essential oils are grown," she says. Today the farm supplies premium oils for fragrance houses like Tom Ford and Chanel, as well as for Holecek's exquisitely formulated and packaged Ayurvedic beauty and wellness companies. We can't get enough of it; She even convinced us both to pull oil. On the podcast, her advice on boosting vibrancy, relieving breakouts, balancing mood, and adding shine to hair is incredible, and we love her point that wrinkles don't necessarily need to be removed. Here, in the Goop Beauty Questionnaire, she keeps the party going with amazing beauty tips.
First job?
Analyst, Linux Technology Center at IBM. As if you needed proof of my solid Indian roots!
Go-to Weeknight Recipe?
Vegetarian chickpea curry with coconut milk and white rice. For my Ayurvedic Dosha – Pitta – white rice is better than brown; Fortunately, I like it better too.
Skin routine?
In the morning I use one of our UMA face masks as a cleanser – organic honey also works as a cleanser – then our Brightening Rose Toner and three or four drops of Beauty Boosting Face Oil, followed by SPF cream, which I will also wear when I do I don't plan on going outside.

UMA Brightening Rose Toner goop, $ 65

SHOPPING NOW


UMA Beauty Boosting Face Oil, $ 125

SHOPPING NOW
In the evening I clean and exfoliate twice every other night. Right now I'm doing more face masks, even if it's only five minutes, followed by toner and face oil.
goop pick

goop Beauty GOOPGLOW Microderm Instant Glow Peeling goop, $ 125 / $ 112 with subscription

SHOPPING NOW
I consider both face and body massage an important part of my skin care routine. That's why I spend about three to five minutes on it in the evening. I love tools too, and you will find me with a kansa wand or a gua sha stone or a jade roller that massages away in the evening.

UMA Absolute Anti Aging Body Oil goop, $ 90

SHOPPING NOW


goop Beauty Rose Quartz Soothing Facial Roller goop, $ 45

SHOPPING NOW

goop pick


Wildling Gua Sha Empress Collection goop, $ 129

SHOPPING NOW
Best trick with great hair?
Just before washing my hair, rub a fresh lemon or lime over my scalp. It's a great trick for getting rid of buildup and flakes, and it also helps lengthen the time between washes and lengthen the blowout. It also adds some volume to my otherwise thin hair, so it's far less limp on days two and three after I wash it.
Best breakout solution?
An overnight spot treatment with turmeric, neem and clay or a mixture of tea tree, lavender and the smallest dash of clove oil for the day. And if possible rub an ice cube directly over the area.
Preferred form of exercise?
Currently tennis; usually rotate. I've been doing yoga fairly regularly since I was eight, but I don't consider it an exercise.
goopiest thing you want to try?
The Wim Hof ​​method! There is such a diverse appeal beyond health benefits and longevity as honing personal grit and discipline.
What would you put on your neon sign?
Not all who wander are lost.