My WFH routine
Miranda Kerr |
Founder and CEO of KORA Organics
Miranda Kerr has been working mostly from home since she had her now two-year-old son Hart. So she's better than most of us when it comes to boundaries, breaks and everything. The founder and CEO of KORA Organics controls her jam-packed days with a detailed schedule, the flexibility to deviate from schedule if necessary, and an arsenal of glowing, skin-soothing things, accompanied by stealth relaxation rituals (like sneaking in the face, massage during a call) . She gave us her attitude to 9 to 5.
I love working from home because I can jump back and forth between work and kids. Of course, having to focus or record a video and my kids making noise in the background can be distracting. I stay motivated and do everything by planning everything on my calendar, which is color-coded for work, home, family, etc. I am flexible and know that everything won't go according to plan, but it helps to have it there, visualize my goals and manage my time.
I religiously dry off every morning before showering, starting at my feet and working my way to my heart. It loosens dead skin cells and wakes up my whole body.
A few times a week I wash my hair with the Rahua moisturizing shampoo and conditioner. Or I do the goop scalp scrub that I love. It gives my scalp an incredible exfoliator to remove product buildup – especially good after a day on the set or after using more products than usual.
After showering, I do a little skin routine. I would say I have normal, sometimes dry skin. My biggest problem is pigmentation. I have developed some dark spots during all three of my pregnancies and I am constantly working on them. I always make serum and moisturizer and then I apply our Noni Glow Face Oil. I squeeze a few drops in my hand, rub both hands together to warm everything up, and squeeze the oil into my skin. I use our facial balm in all areas that require extra hydration – it's thicker than the oil, so it's best to apply. However, use it individually if you don't need an extra boost.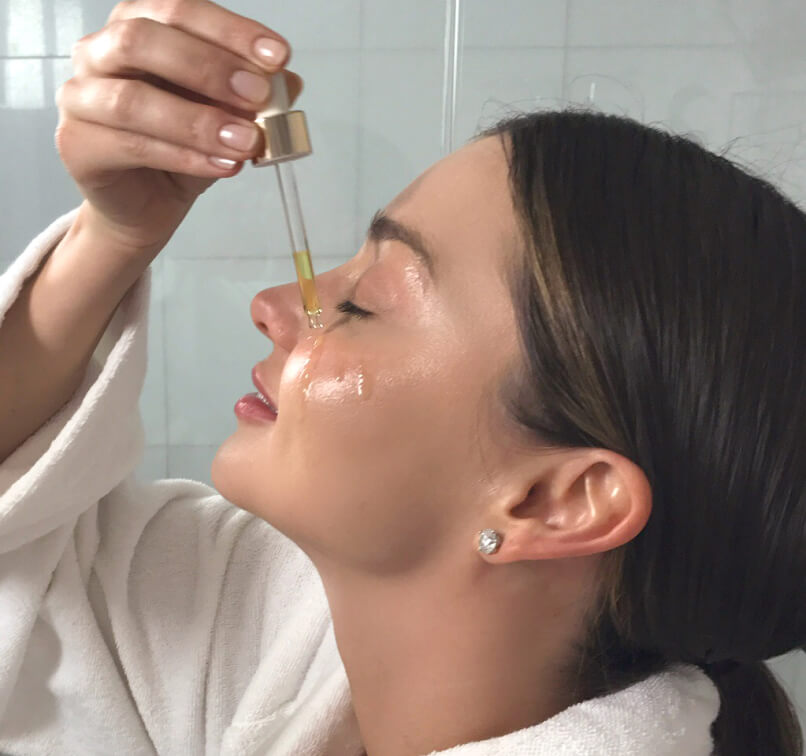 During my pregnancy, my secret trio that took care of my stretchy skin was KORA body lotion, body oil, and body balm in that order. Now I use the body oil on a daily basis and when my skin needs something extra I layer the super rich body balm on top (I travel with the balm as it won't get in your pocket). I get a tan about once a week. The color comes from DHA (dihydroxyacetone), an ingredient naturally derived from sugar that darkens over time for a natural-looking bronzed finish. It was important to me that our lotion didn't have the unpleasant smell that many self-tanners have – it smells like lavender and gives your skin a natural glow.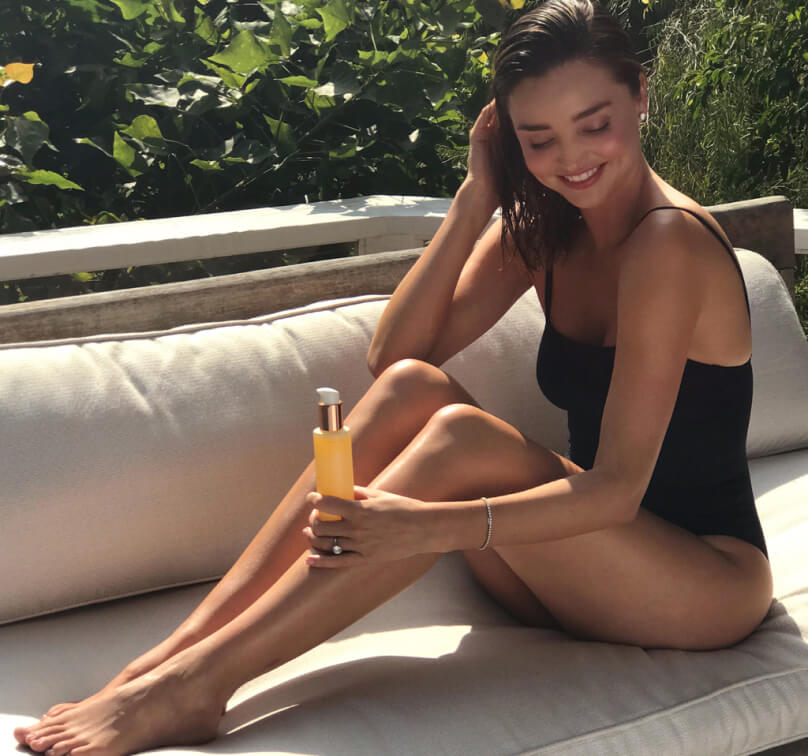 It depends on the day and what I'm up to, but for the most part, I dress to be comfortable. When I have meetings or interviews, or when I record content, I wear something extra nice. I am currently wearing less makeup and doing more Gua Sha facial massages throughout the day. It feels so good and relaxing to massage and sculpt your face during a conference call!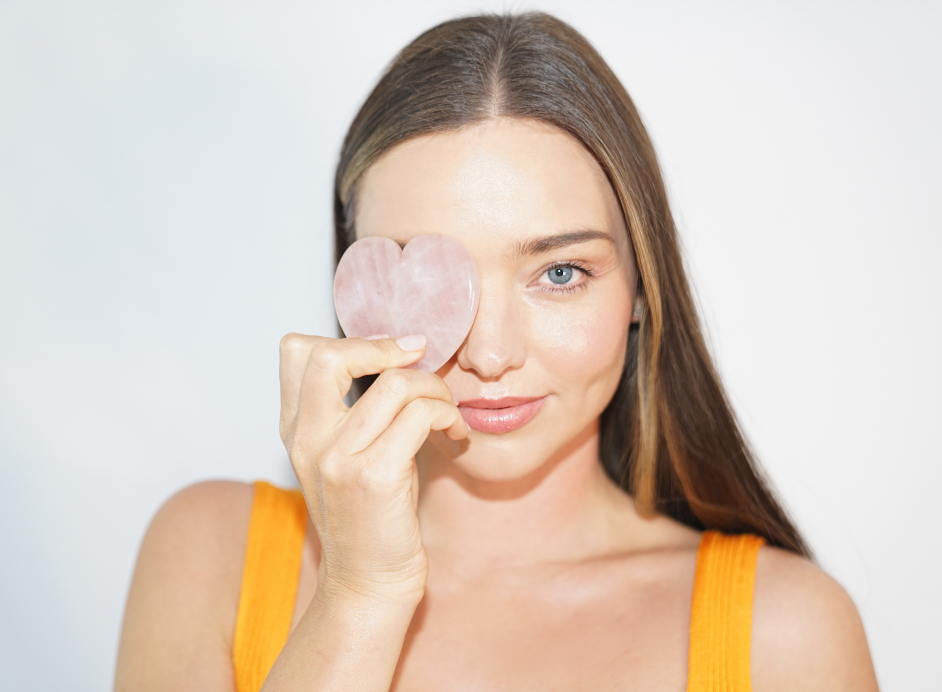 I usually put on makeup before zooming in. Once I've smoothed out the noni face oil, I apply a little RMS concealer that blends in perfectly. I dab our rose quartz luminizer on top of my browbones and on my temples, cheekbones and Cupid's bow – it's finely crafted crushed rose quartz crystals, creating a beautiful highlight that perfectly captures the light of a zoom. For the lips, Kosasport Lipfuel in Rush is my favorite these days.
Breaks are also part of the day. I'm still breastfeeding my one year old son, Myles, so I schedule breaks to feed him. I also take a few minutes to go outside, close my eyes, and feel the sunlight in my palms. It's such a quick and easy way to recharge your batteries.
After work, I like to take a bath to relax. The goop martini bath is so relaxing; I love aromatherapy. I like when the nurse soaks in when I feel like I'm finding something. Sometimes I put rose quartz crystals in the tub to provide the water with love and a caring mood, and I also like to play relaxing music like Snatam Kaur, light a few candles and burn Palo Santo.