Photo courtesy Kat Borchart / The Licensing Project
Great hair – the effortless, shiny kind that does the bonus of illuminating your entire face and enhancing virtually every outfit – looks different for everyone. Every editor in the Goop Beauty department has a different hair type, so our favorite essentials are all over the menu right now in the middle of winter. Unless they're not (hello Rahua, we're more than a little bit into you together!). Whether it's maintaining blonde highlights with far fewer salon visits or keeping curls in a healthy, shiny shape, here are our standout hair essentials for this winter. (Bonus points for two completely different sustainability approaches!)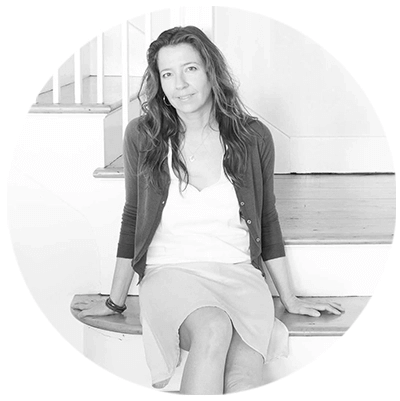 Jean Godfrey-June
Executive Beauty Director
Hair type: wavy
My hair problem: In winter, the dry air can make my wavy hair dramatically less strong, resulting in a News-anchor-like blowout look that I detest. To encourage what curls to have at this time of year, I have the shower steamed in the bathroom, brushing my hair just once, and hoping for the best.
What Works: A regular towel can puff my hair into fabulous frizz – something I didn't really appreciate until I tried this magical, chic, luxurious hair towel. I know hairdressers who avoid frizz by squeezing soaking wet hair between sheet of paper towels. This thin, airy, microfiber confection easily creates the same frizzy, frizz-maintaining thing, not to mention its relative sustainability. It also stays in a wrap much easier than a regular towel, and even includes a wide elastic band that can be used to secure it (it hangs nicely on a hook too).

Rahua Hydration Detangler + UV Barrier goop, $ 32

SHOPPING NOW


Crown Affair The Towel goop, $ 45

SHOPPING NOW
Conditioning twice makes a huge difference in wave conservation I think. So I condition in the shower and then sprinkle in this amazing green tea infused leave-in before my one-time brush through (extra brushing promotes frizz and, I suspect, extra straightness).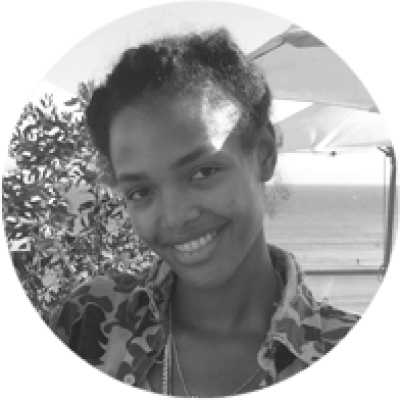 Megan O'Neill
Senior Beauty Editor
Hair type: curly and thick
My hair problem: While the dream is an effortless-looking, shiny, tangled halo of curls, the reality is often a thicket of ridges and knots that can look matted at the ends. I'm always looking for tricks to make my hair more manageable and defined – but not too defined.
What Works: Moisturizing with every step gives me my fluffiest, smoothest locks and I start with these nourishing shampoo and conditioner bars. The gorgeous shampoo lathers up without the drying agents in conventional shampoo (dry hair quickly turns into tangled hair) and easily removes product buildup and dirt while treating my hair with moisturizing oils. I give the conditioner a minute or two to soak into my brittle ends – it's restored with a blend of rich plant butter, which makes my hair look shiny, healthy, and smells slightly of lavender and chamomile. (To get the curl definition I want and to be able to manage my hair better over the course of the week, I brush my conditioner-soaked hair in the shower, rinse it out, and don't brush it again until a week later the next time I wash.) Washes Out and Disposes of Plastic Waste: The shampoo bar is the equivalent of two to three 8.4-ounce bottles of shampoo, while the conditioner bar is the equivalent of two 8.4-ounce bottles of conditioner – brilliant.

Superzero Conditioner Bar for Normal / Oily Hair, $ 18

SHOPPING NOW


Superzero Shampoo Bar for Normal / Oily Hair, $ 18

SHOPPING NOW
Brush your curls in the shower – it's the best advice ever! I smooth this huge paddle brush through all of my kinks and knots while my hair is wet. The dense combination of wild boar and nylon bristles on my scalp feels like a scalp massage, untangling my ends like nothing else while also setting my curl pattern and preventing frizz. I let my curls dry out of the shower and they always fell out shapely, shiny, gently messed up and wonderfully untangled. The best part? You stay like this all week. (I do occasionally brush my hair during the week – it just feels so damn good.)

Philip B. Paddle Brush Goop, $ 190

SHOPPING NOW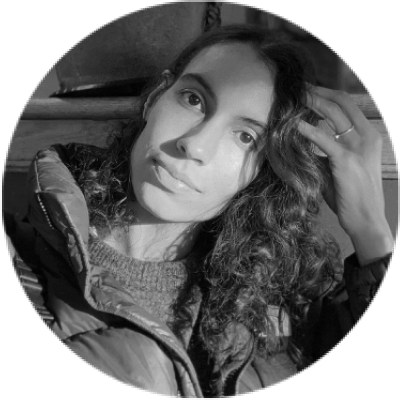 Simone kitchens
Senior Features Editor
Hair type: curly and fine
My hair problems: My fine, curly hair, which can get quite voluminous, sticks a little closer to my head in an undefined blob shape at this time of year. When there's no humidity, it tends to dry out rough and without oomph. But I want my summer body with big, bouncy curls that look shiny, loose, and airy.
What works: Each of us in the beauty department loves the Rahua conditioner in the pink bottle. It leaves my very thirsty curly hair shiny and defined after I air dry it. Shaking my curls out gives me the best volume and they stay smooth and relatively frizzy all day. I love using big piles of this conditioner so I'm going through the bottles quick. Which I find infinitely better now as Rahua has made these new full size sustainable refill pouches that cut plastic usage by 90 percent. Genius.

Rahua Founder Blend Scalp & Hair Treatment goop, $ 40

SHOPPING NOW


Rahua Hydration Condition refill goop, $ 30

SHOPPING NOW
This treatment works on both my scalp and my dry ends. It consists of omega-9 rich Rahua oil for moisturizing, Palo Santo oil for balancing the scalp and hemp oil for calming. I use it once a week and sometimes I even leave it in overnight for the softest, healthiest hair ever. And the results will stay there until I do it again the next week.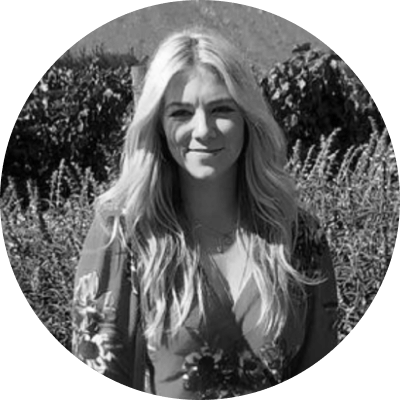 Brianna Peters
Assistant Beauty Editor
Hair type: Straight and highlighted
My hair problems: Due to the pandemic, I am making less frequent salon visits to improve my hair color. So I am struggling to keep my cool blonde highlights bright and shiny for as long as possible.
What Works: A good shampoo is the secret weapon for long-lasting, gorgeous hair color, and finding a clean one made specifically for colored hair was a challenge. This combats boredom and brass like nothing else – so much so that my colorist asked me on Instagram how I keep my color so fresh. Not only does my color last longer, but my hair also looks and feels significantly shinier and healthier.
After getting out of the shower I quickly blow dry with this brilliant, adorable looking, quick dry dryer. It has a cold shot button that does wonders for added shine and frizz control, and it gives my hair instant lift and volume – something we could all use a little more of now.

Harry Josh Pro Dryer 2000 goop, $ 249

SHOPPING NOW


Rahua Color Full Shampoo goop, $ 38

SHOPPING NOW