Talking about how a particular airline could benefit from a global pandemic that brought air traffic to a standstill, forcing airlines to swallow huge losses, cut their fleets and staff in hopes of averting bankruptcy may seem like right now paradoxical and even sounding ridiculous situation.
Still, we should take heed of Warren Buffett's advice, who recommended "being fearful when others are greedy and greedy when others are fearful".
Today, the aviation world is truly fearful and only one company has the confidence to get "greedy" and position itself to benefit most from the impending recovery: Singapore Airlines (SIA).
Pressure makes diamonds
The global airline industry has seen massive, uninterrupted growth over the past few decades – not even the 2008/09 financial crisis could change that.
Within 15 years before the pandemic, the number of passengers more than doubled from just under two billion in 2004 to over 4.5 billion.
Number of passengers from 2004 to 2021 / Image source: Statista
The problem with growing markets, however, is that good conditions attract a lot of players as everyone wants a piece of the ever-growing pie. But as in any area of ​​life, few can truly excel.
This leads to overinvestment and mismanagement, especially in companies that are not necessarily suitable for the business. However, as the industry continues to grow, it is easy to justify both borrowing and, in many cases, public spending in taxpayers' dollars.
As a result, many airlines – especially national ones that rely on government support – tend to underperform and operate at a loss, even as the industry grows.
Hence, crises, painful as they may be, are often necessary to prove who is best suited to survive and to weed out the weak. COVID-19 created such an opportunity.
Companies that were generously kept afloat for years with public money can suddenly no longer be saved in their current form.
The financial outlay would be far too great, especially given the billions of dollars needed to prevent entire economies from collapsing. In this situation, having a flagship airline is your last concern.
In contrast to its regional counterparts – in particular Thai Airways, Malaysia Airlines, Garuda from Indonesia or even Cathay from Hong Kong – SIA is not only one of the world's best, but also one of the most profitable international airlines.
Despite pressure from premium Arabian Gulf airlines (funded by unlimited oil money) and numerous low-cost airlines like AirAsia, the company has held steady profits for years.
Singapore Airlines operating profit from 2015/16 to 2019/20 / Image source: Statista
Today it hurts too; But years of efficient operation and current support from the Singapore government and Temasek Holdings are helping to capitalize on the COVID-19 disaster that is crushing everyone else.
The massive US $ 16 billion (US $ 21.63 billion) raised so far with the help of Temasek not only make it possible to continue working (even at a loss) until the pandemic retreats, but will also be used for investments. while everyone else is just hoping to survive.
Temasek himself, of course, sees an interest not only in the airlines' survival, but also in their subsequent recovery and growth, which will increase their shareholder returns for years to come.
What doesn't kill you makes you stronger
Unlike most other airlines, the 20 percent downsizing was the only bitter pill the company had to swallow last year.
No further reductions are planned as the company expands and modernizes its fleet to improve fuel efficiency and prepare it for the inevitable rebound in business in the years to come.
Old aircraft are taken out of service early and new orders are taken. SilkAir was folded into SIA while Scoot was just showcasing its new Airbus-supplied machines.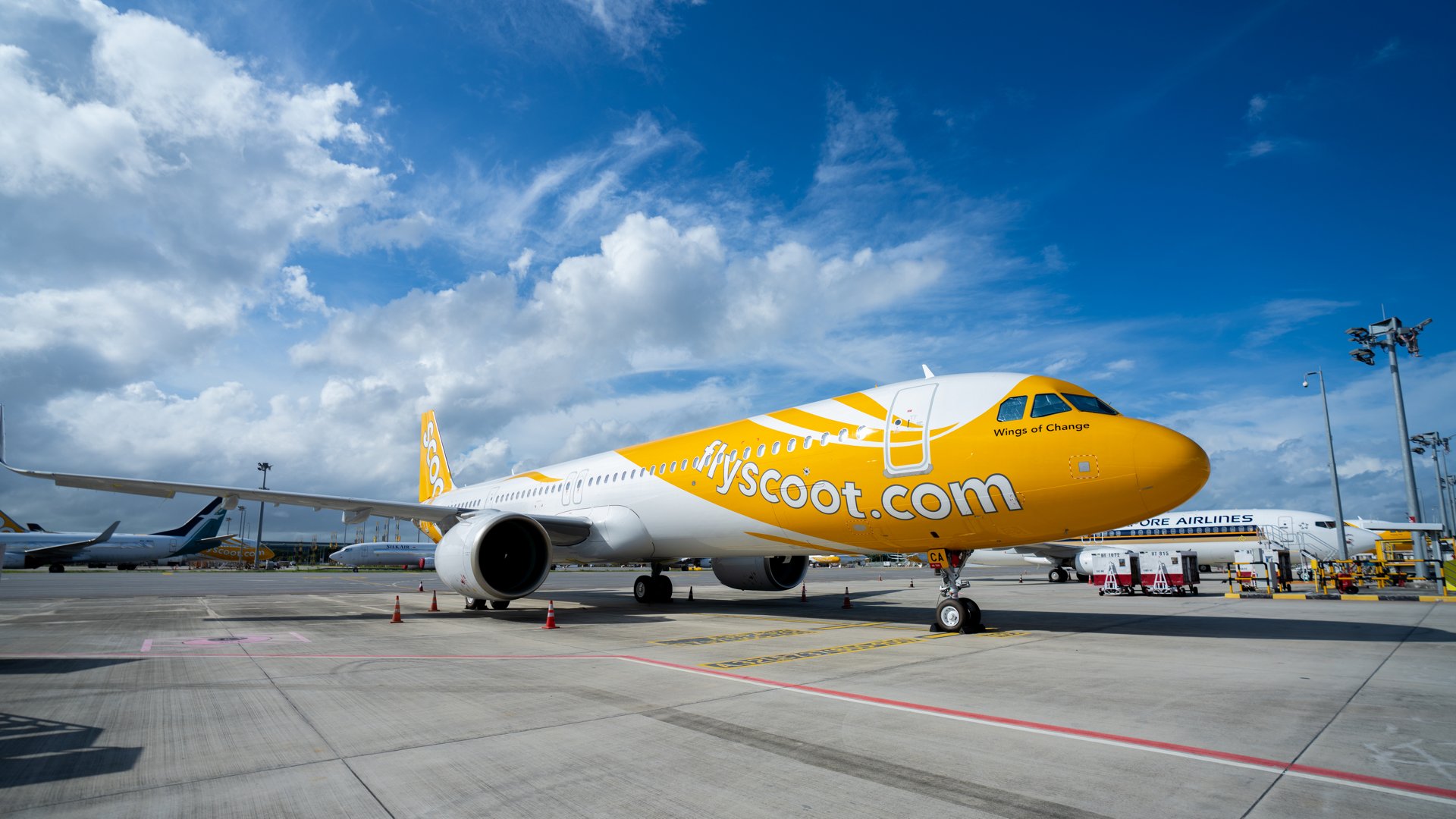 "Wings of Change" – Scoot's first Airbus A321neo at Changi Airport on June 28, 2021 / Photo credit: Airbus
What is a painful time for SIA is almost a death knell for its immediate rivals.
Thai Airways, Malaysia Airlines and Garuda Indonesia all have agreements with creditors on restructuring and reductions in order to ensure survival in some form.
Garuda is slated to halve its fleet by the end of 2022. Thai Airways plans to reduce from 103 to 86 aircraft by 2025 while cutting jobs by over 50 percent.
Meanwhile, Malaysia Airlines is looking to retire all of its flagship A380s and may be looking for deeper cuts as the airline suffered badly long before the pandemic.
Given the difficulties faced by competitors, the downsizing of their fleets and the layoffs of employees, SIA is in pole position to make the most of the air traffic recovery after the grim COVID-19 winter.
When the passengers are ready to fly again, SIA will have more and better aircraft – both in the premium segment and with the budget carrier Scoot. It will operate leaner, more modern and more efficient than any other airline in the region.
This in turn will not only increase reputation, sales, profits and market share, but also contribute to Singapore's growing importance as an air hub for Southeast Asia and as a link between Europe and the Antipodes.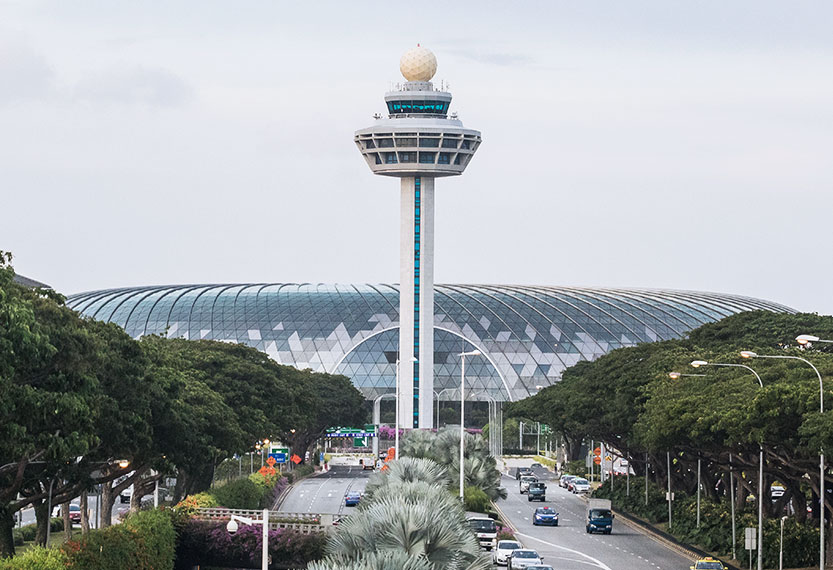 Image source: Changi Airport
Changi Airport is also taking advantage of the downtime from COVID-19 to expedite the renovation of Terminal 2 while working on the huge Terminal 5, which, when it opens in the 2030s, is expected to bring the airport's capacity to over 130 million passengers a year (albeit with some delays due to the uncertainties the pandemic has just created).
With a stronger national airline, a better fleet and more connections, Changi Airport will gain new advantages and strengthen its position as the dominant air traffic hub in Southeast Asia.
Still, the timing of the recovery remains uncertain. It may take a few years before all restrictions are gone and we can go back to business as usual.
However, the situation will not only normalize at some point, but also improve afterwards.
The money spent to keep SIA in tip top shape now will pay off when it comes back to life. Since it is not an undue burden on either the taxpayer or the state investor Temasek, it is probably one of the best investments to make right now.
Featured Image Source: Asianaviation.com