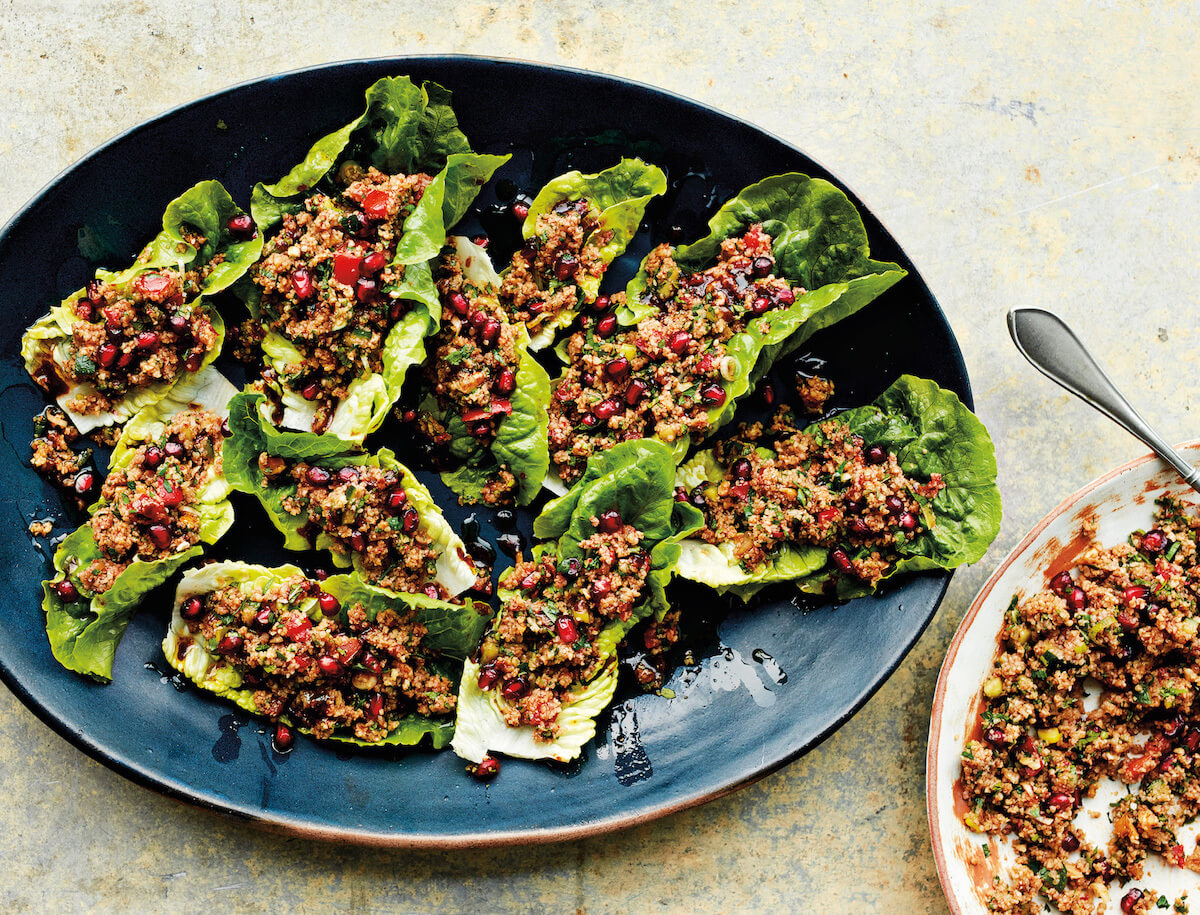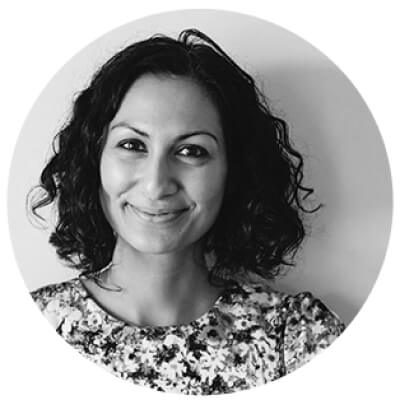 Yasmin Khan's cookbooks are more than just cookbooks. Yes, the recipes are extraordinary and the photography is breathtaking. But Khan's experience as a journalist and human rights defender gives her a special perspective as a cookbook author: She uses food to connect her readers with the places she writes about. Ripe Figs, her latest book, is divided into sections such as soups, salads, main dishes, but there are also sections for different regions. Everyone tells personal stories of the people who live there. It touches the interfaces of politics, history, culture and the food that accompanies every part of life, be it solemn or catastrophic. Khan herself, in her devotion, sums it up best: "It is a book about the resilience of the human mind."
Her first and second books focused on Persian and Palestinian Food and Stories, and this, her third, covers the countries in the Eastern Mediterranean Migration Corridor: Turkey, Greece and Cyprus. "Migration food symbolizes more than just raw ingredients; it represents connections, family ancestry, a sense of security, "says Khan. When people move, recipes evolve based on what is available, and with creativity and ingenuity, we cultivate a deeply meaningful connection to our cultures through food.

Yasmin Khan Ripe Figs: Recipes and Stories from Turkey, Greece, and Cyprus Bookstore, $ 32

SHOPPING NOW

If you are new to the flavors of the Eastern Mediterranean, stock up on a few ingredients from the pantry to prepare all of the delicacies in this book. Khan suggests a few important things to start with: First, pomegranate molasses – a sweet and sour syrup used in dressings, stews, and desserts. Some flavors, like sweet paprika and peppery oregano. Sumac is ground from tart, dried berries and, in powder form, offers the astringency and pungency of vinegar or citrus juice. Pul biber, also called Aleppo pepper, gives it a mild, fruity, almost sweet spiciness. "Once you have that, you can cook most of the recipes in the cookbook," says Khan. But it also encourages experimentation and reefing. "I think of recipes as blueprints, and good recipes are adaptable." She shared three recipes that you can enjoy, customize, and add to your own food story.



Tomato & mint stuffed (leaf wrap)

"In my many years of eating stuffed grape leaves, this Cypriot version with plum tomatoes and spearmint may be my favorite. Don't let the physical task of filling and rolling put you off as these are relatively easy to do and the process also has a meditative quality to it, so I recommend doing a batch during times of stress. (I made them repeatedly during the first few weeks of the COVID-19 lockdown, but that's a different story.) I didn't grow up and didn't learn how to make stuffed grape leaves, so I used to find them a bit intimidating. Fortunately, in the process of writing this book, I finally cracked it. The tricks are not to overcrowd the leaves, roll them tightly and approach each one with complete safety.

"I was shown how to do this with the yoga teacher Çizge Yalkın and her grandmother Nahide Köşkeroǧ lu; We put half of the mixture in zucchini flowers and if you ever get the chance to use some I highly recommend it. Otherwise, you can find pickled grape leaves in almost every store in the Middle East or the Mediterranean. This recipe makes 30 to 35 dolma depending on the size of the leaves and I like to serve it with thick natural yogurt as a side dish. The dolma can be kept in a covered container in the refrigerator for a good three days. I often warm them up in a saucepan with a drop of water to take the cold out of them after they've been chilled. "-Khan

GET A RECIPE




Pomegranate & Sumac Chicken

"This is a simple chicken pan recipe, inspired by a meal I ate at Reem, a restaurant on the Greek island of Lesbos run by Mahmud Talli. Mahmud is a powerhouse of energy and when I met him he split his time between volunteering at a local community center and running this restaurant. Mahmud, a Syrian doctor who managed to escape the war, found himself on the island after seeking refuge there and soon used all his strength to support the care of the newcomers on Lesbos. Reem serves traditional Syrian food to hungry tourists, volunteers, locals and refugees alike and this was one of my favorite items on the menu, a sticky fried chicken leg that can be marinated in advance and slid in the oven just before eating. If you don't want to use chicken legs, you can do that with a whole chicken broken into eight parts. "-Khan

GET A RECIPE




Spicy bulgur in salad cups (Kisir)

"If, like me, you like to eat with your hands, you will be very happy to put these salad wraps together and eat them. This dish comes from southeastern Turkey, where pomegranate molasses is used to give dishes a sweet and sour spiciness and brings a bit of glamor to the party. Traditionally, kısır is a hot pepper paste known as beaver salçası; You can find it in Turkish grocery stores or online. It's not strictly necessary, however, and you can always adjust the spiciness to your taste with chilli flakes. Serve as part of a mezze spread or with grilled meat or fish. "-Khan

GET A RECIPE
We hope you enjoy the book recommended here. Our goal is to only suggest things that we love and that we think you can, too. We also like transparency, meaning full disclosure: we can collect a share of sales or other compensation when you shop using the external links on this page.